Earlier, I blogged about
my travel must-haves for mission projects.
This post is all about the treasures you'll find squirreled away in my bags even when I'm traveling for more selfish reasons.
1). A shampoo bar from
LUSH
I love these things. They are small enough to fit easily in a carry-on, and they don't break the TSA liquids rules. One of them lasts about as along as a bottle of regular shampoo, and they lather enough for even my curly mop of hair. LUSH sells little tins to keep them in, and though the aluminum can get mashed and misshapen in flight, it didn't harm my shampoo bar at all.
Lush's Karma Komba shampoo bar is great for travel and lasts longer than you'd expect.
2). My
point it®
book
I can't remember how I found out about this little gem, but it's super neat. It's a little booklet of hundreds of pictures to help you communicate when you don't speak the local language. It has pictures of bathrooms, vegetables, clothing, drawings of internal organs (in case you have to show a doctor what hurts), types of transportation, you name it.
There's an App, too, which I also have.
Now, to be honest, I've only had to use it maybe once in the three years I've had it. But it's still nifty. And as soon as I leave it at home, I'll wish I had brought it.
3). My
Sonicare toothbrush
You know that smooth, slick feeling your teeth have after the dentist cleans them? The one where you can't stop running your tongue over them to feel how smooth they are? (Or maybe that's just me.) Anyway, I can't stand my teeth to feel anything but slick and smooth. I hate fuzzy teeth. And the only way to keep them that way between cleanings is with my precious Sonicare toothbrush. I'm a little obsessed with it. In fact, when we did a
Let's Start Talking
project in Malaysia in 2010 and I chose to leave my Sonicare at home, I felt more deprived than I have on any other project. I couldn't wait to get home to
really
brush my teeth.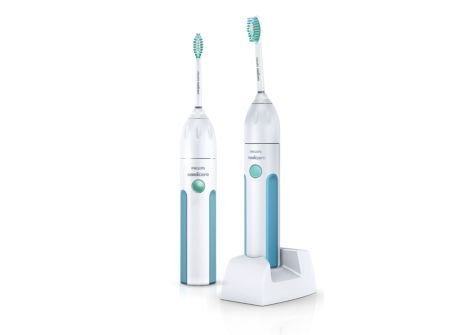 I know, I know. It sounds nuts to take a rechargeable toothbrush all over the world when many of the places I visit use 220 volts instead of the 110 volts we use in the US. And, yes, I have blown out my charger before when I forgot and plugged the charger straight into the wall in our London apartment. (I have no idea why I forgot. We had been living there for weeks, and I had been plugging my charger into a converter each time I wanted to use it. Then one day - BAM - I forgot. No more charger which meant no more charging my Sonicare which meant my teeth got that icky fuzzy feeling that I hate. Luckily, my mother-in-law bought me another charger on eBay and brought it to me when she came to visit! Fuzzy teeth no more!)
My Sonicare (and Knox's) charging in Brazil. One of the preachers, Roberto, let us borrow his converter. Note its massive size. Note also the other converter in the background. It doesn't work because I blew it out two years ago with my American hair dryer turned on high. I should have known that trying to use a heat-producing appliance with a converter was a bad idea.
4). Mary Kay creme eye shadow
Have you ever checked your make-up only to arrive at your destination with nothing but pink dust left? Well, I have. Several times. Those conveyor belts, cargo holds, and luggage handlers aren't kind to cosmetics so now I take creme eye shadows with me when I travel. They come in little pots, so they don't crumble when jostled around. I'm sure other brands make them, too, but I like Mary Kay's.
This one is Glacier Gray, which I really like.
I have found that the towel situation in foreign hotels and apartments is almost always iffy. You almost never get washcloths, and even hand towels aren't a given. I just can't depend on having enough towels, and I especially can't depend on having enough of the right size of towel. If the towel is too big and heavy, I can't even lift my head once my hair is wrapped. If it's too small, the towel won't stay wrapped on my hair. Since my hair is a curly mop with a mind of its own, I take my own Turbie Twist to wrap up my wet hair after a shower. But I only buy the 100% cotton versions because I don't like the feel or the absorbency of the microfiber ones.
One caveat: You will end up with a damp Turbie Twist in your luggage if you wash your hair the day you leave. That means you need a plastic bag to put it in so that you avoid getting all of the clothes in your luggage damp and mildewy on the trip home. Learned that one the hard way.
6). Gallon Ziploc bags
In 2002, we were flying through Japan after a mission project in Thailand. Kinley was 16 months old, and we had bought her some blueberry-scented baby wash while we were there. It was packed in a zippered pocket of her suitcase, and it leaked in flight. In the Narita airport, drug-sniffing dogs caught a whiff of that blueberry explosion so we were pulled aside by police officers, questioned in Japanese, and searched. When the officers realized what had set off the dogs' sensitive sniffers, they smiled, apologized, and sent us on our way. Of course, we still had a gooey blue mess to clean up when we got to the hotel.
Now, we pack all of our liquids in gallon Ziplocs and even pack extra ones in case we buy liquids while we're gone. (They also work well for packing damp Turbie Twists!) And of course, these go into my checked luggage since only 3 oz. containers in quart-sized bags are allowed in carry-on luggage.
7). Rain jackets
This one doesn't need a lot of explanation, but I do really like the way it wads up into a little pouch. It's easy to pack in a suitcase, handy to haul in my purse, and lighter than an umbrella.
8). Okay. This is similar to the nursing home robe from my other post. In fact, my sister, Amanda, calls this my "old lady coffee". But I love Maxwell House International Cafe Hazelnut. And, of course, even though they call it "international", they only sell it in the US. Make fun of me if you want to. I'm okay with that. Oh. And I always put the container in a gallon Ziploc even though it's a powder. Learned that one the hard way, too.
There you go! My general travel must-haves! What always finds its way into your luggage?? Let me know!